WORKOUTANGEL IN ASSOCIATION WITH CERISPORT POSTNATAL PROGRAM
Join the WorkoutAngel Postnatal Programme today to access a choice of fantastic online fitness classes all tailored to get you back to exercise.

For as little as £25 per month you can have unlimited access to all of the WorkoutAngel Postnatal modules!    TRY YOUR FIRST 14 DAYS FOR FREE  - £25 per month thereafter.

Save
Save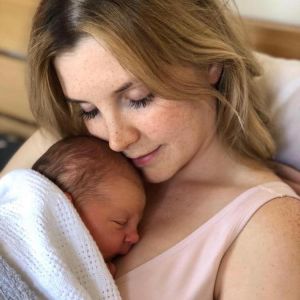 CONGRATULATIONS & WELCOME!
You are a new Mum!! the job of helping your body recover from nine months of pregnancy begins! However, this requires patience and time and it is so important to be realistic in your expectations. It took nine months to develop and nurture the new life inside of you, your body has been on an incredible journey undergoing changes and it takes time and a carefully planned journey to help your body to get back to normal.
There seems to be a lot of pressure on new mums…as if it isn't tough enough looking after a new baby we are expected to spring back into shape and to get our jeans back on as soon as possible!
WHAT ARE THE BENEFITS OF EXERCISING WITH MY ONLINE PROGRAM DURING YOUR POSTNATAL TIME?
I can help you to regain strength, rehabilitate your body following pregnancy, educate you on appropriate exercise and guide you back to previous activities
I can  help you to stretch out the typically tight muscles you may experience doing the job of Mummy
I will teach you a range of progressive exercises considering your level of fitness and any issues you may be dealing with
You get the chance to have some 'me time', something that is so important to Mums looking after children!
I can help you to understand pelvic floor health and ensure that these muscles are functioning well
I support you fully on your journey as a postnatal Mum, help you build confidence in your new body and am here to listen and to answer any questions you may have.
Something that I am extremely passionate about is encouraging postnatal Mums to begin exercising when they feel ready and in the safest possible way. This is not a time to begin intense exercise such as running, abdominal workouts or weight training, there is plenty of time to get back to that a bit later!
This is a time to enjoy your new baby and allow your body to recover from pregnancy and childbirth. Motherhood naturally places physical demands upon your body and exercising the correct way will help you deal with these demands. This a time of being kind to yourself and to recognise the miraculous thing your body has done and to feel proud of yourself and your new body, the body of a Mum!
The most important exercises in your early postnatal time are exercises to help you regain stability in your pelvis and to help strengthen the muscles deep in the core working from inside to out.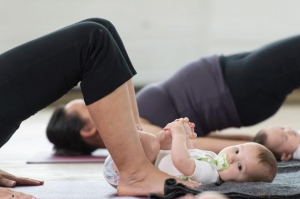 WHAT IS IN THE PROGRAM?

Starting at the beginning with sessions on determining where you are in terms of the recovery of your abdominals, assessing how you are feeling and how to make a start on your exercise journey
Advice and information on appropriate exercises in the postnatal time
A range of PILATES and FITNESS inspired exercise sessions designed especially for the Postnatal Mum so that they are safe, effective and appropriate
Stretching, releasing and relaxation sessions
The importance of Pelvic floor health
Healthy eating and nutritional advice
Advice on progressing your exercise regime
General advice relating to the Postnatal Mum
Start today - SIGN UP for WorkoutAngel Postnatal Membership for for the first 14 days ABSOLUTELY FREE,
£25.00 monthly subscription thereafter. Cancel at any time you wish.
Click the PayPal link below to begin your Membership ...


Terms - Free for the first 14 days, t
hen £25.00 GBP for each month
As soon as your PayPal subscription is set up you will be asked to provide a Username and Password for continued access, once set you can then begin viewing the workout material. Set up takes less than 5 minutes. You can stop your subscription at any time via your PayPal account.
Emails from WorkoutAngel may go into your SPAM filter so please put us on your 'Allowed' list as your membership details will be emailed to you as confirmation. For any sign up issues please contact info@workoutangel.co.uk.
WorkoutAngel is an International online business - we welcome subscriptions worldwide. Your subscriptions will be paid to us in your native currency (the equivalent of 25 GBP) and then converted back to GBP when it reaches us.

Save


It can be tempting to do too much too soon but some activities aren't suitable for the postnatal time. It would be so disappointing to cause any issues or injuries by choosing the wrong type of exercises. I will guide you through the exercises that are safe, will benefit you the most and soon have you feeling in great shape!
Sign up today for a TWO WEEK TRIAL FREE!